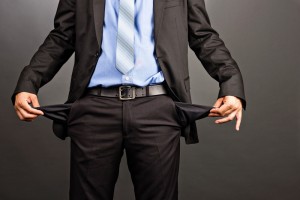 Bankruptcy can have huge implications for your Divorce in South Carolina both procedurally and practically.  For starters, bankruptcy proceedings place an automatic stay on certain areas of Family Court litigation involving marital assets, debts, and the equitable distribution thereof.  However, an automatic stay created by a bankruptcy proceeding may be resolved so long as you have a consent order from the bankruptcy court which effectively lifts the stay in order to resolve the marital issues.  Such consent orders normally require additional relief from the stay in order to enforce an obligation created in Family Court against the property of the estate.
It is important to note that there are certain actions within Family Court which are not stayed by bankruptcy proceedings.  11 U.S.C. 362(b)(2) delineates those actions which are exempt from the automatic stay created by bankruptcy as follows: 1) actions for the establishment of paternity 2) actions for the establishment or modification of an order for domestic support obligations 3) actions concerning child custody or visitation 4) actions for the dissolution of a marriage, except to the extent that such proceeding seeks to determine the division of property that is property of the estate 5) actions regarding domestic violence 6) actions involving the collection of a domestic support obligation from property that is not property of the estate.
As you may have noticed, several of the exemptions mentioned above involve "domestic support obligations."  As domestic support obligations (hereinafter "DSO") are not dischargeable in bankruptcy proceedings, it is exceedingly important to understand what they are.  11 U.S.C. 101(14) defines DSOs as 1) a debt which has accrued or will accrue in the past, present or future, which 2) is owed to a spouse, former spouse, or child of the debtor or such child's parent, legal guardian or responsible relative 3) for the purpose of alimony, maintenance, or "support" of such persons and 4) which has been established pursuant to a separation agreement, divorce decree or property settlement agreement. South Carolina case law has defined "support," for the purposes of the above, to mean any order which requires support for necessary shelter, food, clothing, care, medical attention, educational expenses and other proper and reasonable expenses.  All domestic obligations are non-dischargeable in Chapter 7 and Chapter 11 bankruptcy proceedings, but in order to survive Chapter 13 bankruptcy the obligation MUST be a DSO.
Knowing that certain obligations created in divorce proceeding may be dischargeable in bankruptcy, one must consider the implications of the language used while crafting Agreements in order to avoid (or ensure) bankruptcy discharge.  A good Agreement will include labels for certain obligation-creating provisions such as "alimony," "property division," "support," "equitable division," etc.  The Agreement should also include descriptive words with regard to labels placed on the obligations such as "required," "needs," "modifiable/non-modifiable," "inability to pay," "standard of living," "waiver," etc.  Finally, one may simply track the statutory language relevant to DSOs in order to ensure an obligation is or is not discharged, or even go so far as to spell out in detail the reasoning behind the provision behind the obligation (i.e.  Wife shall pay "X" obligation to Wife because Husband is unemployed through no fault of his own and cannot afford to repay "Y"  housing loan without the financial assistance from Wife who has always been the primary wage earner."
In the event, you find yourself going through a divorce in South Carolina, please be aware of how bankruptcy proceedings may affect your case both during and after the litigation is over.  Further, if your attorney has not already done so, make sure he or she discusses how the language in your Agreement protects you with regard to bankruptcy discharge moving forward.
http://www.wyattwimberlylaw.com/wp-content/uploads/2013/09/websiteheader14.png
0
0
Wyatt
http://www.wyattwimberlylaw.com/wp-content/uploads/2013/09/websiteheader14.png
Wyatt
2014-06-24 08:30:48
2014-06-13 20:07:48
How Bankruptcy Could Affect your South Carolina Divorce